June 9-17: Riverbend Festival in Chattanooga, TN
By Matt Diehl, June 08, 2017
Do you like this article? Let us know!
266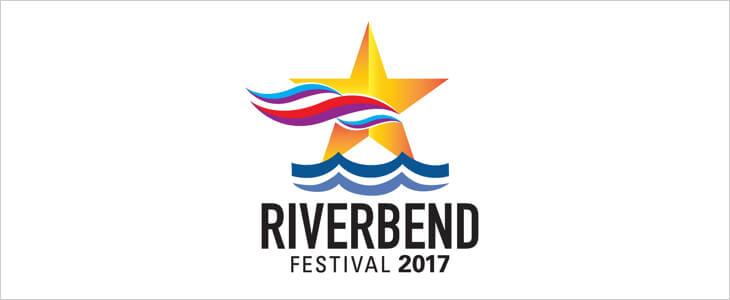 Celebrating its 35th Anniversary, the Riverbend Festival is returning to Chattanooga for eight nights starting Friday, June 9. Held on the shores of the Tennessee River, this award-winning festival offers food, shopping and a wide variety of music. In fact, Riverbend will feature more than 100 bands including country, rock, pop and urban artists. Bands will perform on five different stages throughout Ross's Landing, known to the locals as "the Scenic City's front porch."
Ranked in the top 10% of all American festivals, Riverbend draws over 350,000 visitors per year and up to 90,000 per night.1 The International Festivals and Events Association has recognized the festival several times, including seven awards in 2015 alone.2 In addition to a first-rate music lineup, other attractions include carnival games, a 5k/10k fun run and fireworks spectacular to close the event.
As a proud sponsor of the Riverbend Festival for nearly a decade, OneMain employees look forward to participating each year. Heath Davis, Branch Manager of the Hixson Pike branch, is excited to be part of one of Chattanooga's premier events once again:
"[We] set up one of the better tents and typically have between 4-7 volunteers serving the crowd at any given time. Team members will be talking about OneMain and handing out giveaways. The last two years we gave away fans that were shaped like guitars which were a big hit. As for volunteers, our branch will be joined by all of the Chattanooga area branches as well as Cookeville and Crossville."
When asked what he looks forward to the most, Davis provided a list of his Riverbend favorites: "Talking to people at our tent, foods on a stick, funnel cake and the firework celebration that ends the festival."
For more information, please visit the Riverbend Festival website.
Woo Creative. "About the Festival." Riverbendfestival.com.
https://riverbendfestival.com/about/ (accessed May 23, 2017).

Woo Creative. "About the Festival." Riverbendfestival.com.
The views and opinions expressed in this article are those of the author and do not necessarily reflect the opinion or position of OneMain. The information in this article is provided for education and informational purposes only, without any express or implied warranty of any kind, including warranties of accuracy, completeness or fitness for any particular purpose. The information in this article is not intended to be and does not constitute financial, legal or any other advice. The information in this article is general in nature and is not specific to you the user or anyone else. The author was compensated by OneMain for this post.
Personal and auto loans from $1,500 to $25,000†
Get the money you need for:
Debt Consolidation
Auto Loans
Household Bills
Vacations
apply now!