Personal Loans vs. Credit Cards - A Closer Look
By Matt Diehl
Do you like this article? Let us know!
77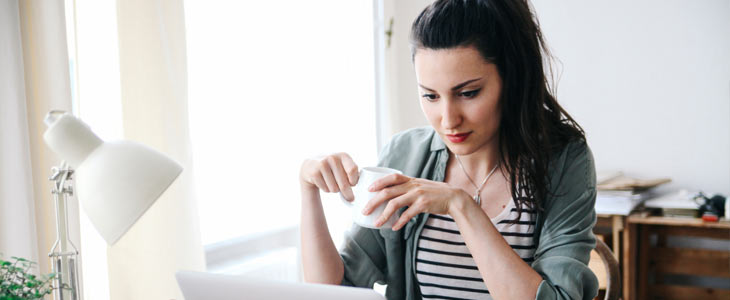 When life throws a major expense your way, most people reach for the plastic. "Just put it on the card." This instant gratification may feel good at first, but the quickest route isn't always the best. In fact, making a snap judgment on any major expense can lead to long-term financial problems.
Being aware of your options is important. If you've never considered a personal loan before, the following benefits should help you make a smarter decision when faced with an unexpected or major expense:
Get your funds fast
The best things in life are worth waiting for, but not when it comes to receiving your personal loan funds. At OneMain you can apply in minutes, receive an immediate response and get approved the same day. Some applicants can receive their loan the same day if they are approved by noon*. Unexpected life events are stressful enough without the added pressure to pay the bill. Save time and worry with a fast and easy loan process through OneMain.
OneMain personal loans offer fixed interest rates
When applicants get approved for a OneMain personal loan, they will be offered a fixed term for repayment. This is a set period of time at a fixed interest rate for the entire repayment schedule. After you sign the loan agreement, your fixed rate won't change and your payments will be the same every month until the account is paid in full. Added perk: if you want to pay off the entire loan balance ahead of time, OneMain will not charge you a prepayment fee. Some credit card interest rates, on the other hand, can fluctuate for a variety of reasons.
Monthly budgeting is easy with personal loans
A key factor to successful budgeting is knowing what debts you owe each month. If you suddenly add $5,000 to a credit card, the minimum monthly payment will grow higher and harder to budget. If you continue to use this card, the minimum payment will only get more expensive and your available credit will get lower and lower1.
Personal loans provide peace of mind with one set payment every month for the life of the loan. This separate and fixed loan payment can be added to your current set of monthly bills and not affect any other balances.
Personal loans do not affect credit utilization as much as credit cards
Credit utilization, the total percentage of your credit limit being used, can have an impact on your credit score2. Personal loans are considered "installment" credit. Other major types of credit such as credit card debt is categorized as "revolving credit," which typically affects your credit utilization more than "installment credit."
Making smart money decisions comes down to knowing your available options. Credit cards make sense for short-term balances, but when it comes to long-term loans, personal loans may be the answer. For more information on OneMain personal loans, please visit our frequently asked questions or contact us today.
1https://www.nerdwallet.com/blog/credit-cards/credit-card-minimum-payment-keep-rising
2https://www.creditkarma.com/article/credit-card-utilization
* Loan proceeds may be disbursed by check or Automated Clearing House (ACH) deposit. ACH disbursements can take approximately 1 to 2 business days depending on the time of loan closing.
The views and opinions expressed in this article are those of the author and do not necessarily reflect the opinion or position of OneMain. The information in this article is provided for education and informational purposes only, without any express or implied warranty of any kind, including warranties of accuracy, completeness or fitness for any particular purpose. The information in this article is not intended to be and does not constitute financial, legal or any other advice. The information in this article is general in nature and is not specific to you the user or anyone else. The author was compensated by OneMain for this post.