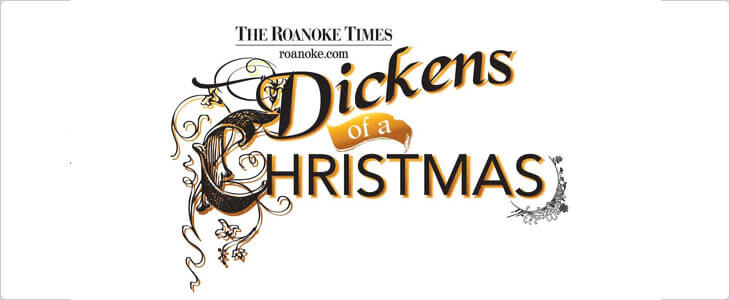 December 2, 9 & 16: Dickens of a Christmas in Roanoke, VA
By Matt Diehl • November 29, 2016
Celebrating its 34th anniversary, the Dickens of a Christmas celebration will return to Downtown Roanoke for the first three Fridays in December. Free and family friendly, each night is scheduled to offer holiday amusement including Victorian era reenactors, carriage rides and live nativity scenes. Since 2002, Dickens of a Christmas has been selected as a "Top 20 Event" by the Southeast Tourism Society1.
OneMain is sponsoring the three day event for a second time. Anita Williams, District Manager of southwest Virginia and OneMain employee of 11 years, will oversee the onsite operations: "We will have a booth set up each Friday night to give out promotional items and raffle off free carriage ride tickets. There will also be a 'OneMain Stage' where they will have plays and dances."
When asked what she looks forward to most, Williams shared her excitement for working with area branches and meeting with customers:
"Being able to get branches working together and networking with our current and potential customers [is exciting]. There will be representation from branches in Roanoke, Salem, Covington, Christiansburg, Pulaski, Wytheville and Galax. Dickens of a Christmas brings in approximately 40,000 people [which] allows us to reach out to almost all of southwest VA."
For more information, please visit the Roanoke Dickens of a Christmas event page.
1http://theroanoker.com/blogs/behind/dickens-of-a-christmas-details-announced
Do you like this article? Let us know!
5
---
The views and opinions expressed in this article are those of the author and do not necessarily reflect the opinion or position of OneMain. The information in this article is provided for education and informational purposes only, without any express or implied warranty of any kind, including warranties of accuracy, completeness or fitness for any particular purpose. The information in this article is not intended to be and does not constitute financial, legal or any other advice. The information in this article is general in nature and is not specific to you the user or anyone else. The author was compensated by OneMain for this post.