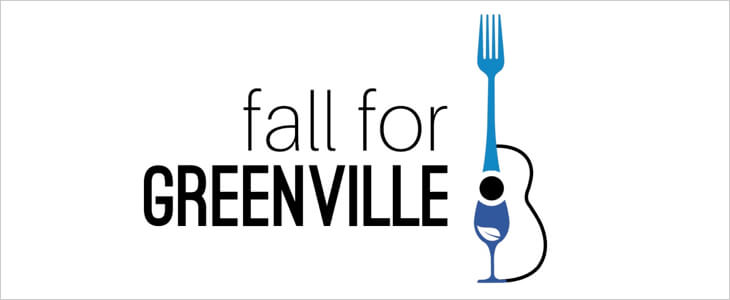 October 14-16: Fall for Greenville in Greenville, SC
By Matt Diehl • October 10, 2016
Showcasing Southern hospitality, food and live music, Fall for Greenville will be taking place from October 14-16 in Greenville, SC. Named as one of "Country Living's Best Fall Festivals to Celebrate the Season," the event features more than 250 menu items from 40 different restaurants1. Entertainment is also a highlight of the festival which will feature six stages of free live music and a Thursday Night Kick-Off Concert.
To keep Greenville's longest running street festival2 humming, more than 2,000 community volunteers will donate their time over the three-day event. In return for their service, the Fall of Greenville Board will donate event proceeds to several local charities and nonprofits. In 2015, over $43,000 was divided amongst 10 nonprofit organizations. In total, Fall for Greenville has gifted over $500,0003.
OneMain has been a presenting sponsor of Fall for Greenville since 2014 and we're proud to be a main stage sponsor this year. Donna McClellan, Branch Manager of the White Horse Road branch and OneMain employee for over 20 years, will lead our onsite operations: "I've been in charge of Fall for Greenville from the very first year. This event has been a great team builder for our employees who contribute before, during and after the event. This year, we will also be supported by team members from local branches in Greenville, Anderson, Pickens, Spartanburg and Cherokee counties. We are all very excited for the opportunity to get our name out in the public and have a presence at this popular festival."
The team plans to offer visitors much more than just conversation: "In addition to the stage sponsorship, we will have a raffle and great giveaways for people of all ages. Elliott Sadler's OneMain NASCAR will also be onsite along with our race car simulators for fans to enjoy."
If you plan to attend Fall for Greenville, stop by our booth and say hello!
For more information, please visit the Fall for Greenville website.
1http://www.fallforgreenville.net/
2http://www.fallforgreenville.net/150/Become-A-Volunteer
3http://www.fallforgreenville.net/165/Video-Gallery
* Please note that Springleaf has changed its name to OneMain.
Do you like this article? Let us know!
4
---
The views and opinions expressed in this article are those of the author and do not necessarily reflect the opinion or position of OneMain. The information in this article is provided for education and informational purposes only, without any express or implied warranty of any kind, including warranties of accuracy, completeness or fitness for any particular purpose. The information in this article is not intended to be and does not constitute financial, legal or any other advice. The information in this article is general in nature and is not specific to you the user or anyone else. The author was compensated by OneMain for this post.