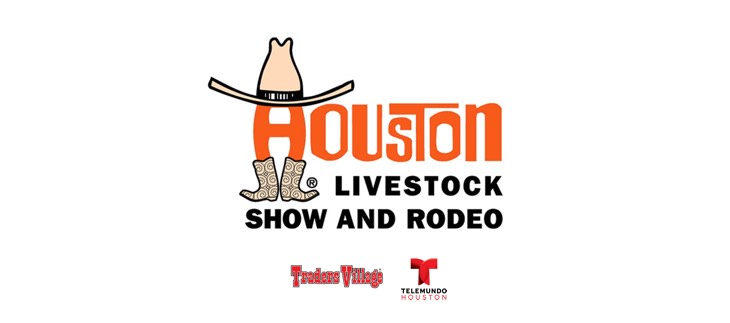 February 21: 2016 Rodeo Warm Up for the Houston Livestock Show and Rodeo in Houston, TX
By Katie O'Shea • February 18, 2016
On February 21, the Rodeo Warm Up will give Houston visitors a first taste this year of the excitement of what's coming on March 1, when the Houston Livestock Show and Rodeo (HLSR) officially begins. This kickoff event will feature shopping, carnival rides, a free petting zoo, free face painting, a live DJ, and a Mariachi band!
During the Rodeo Warm Up, teams from six Springleaf* branches will be chatting with visitors and helping them start their loan applications, as well as doing giveaways. One of our company participants is Chad Burnette, branch manager at one of the Houston branches, who is looking forward to experiencing the HLSR again this year.
"I'm a native Texan, so I've been to a few different rodeos, but the Houston Rodeo is an event like no other," says Burnette. "It's like Mardi Gras in New Orleans or New Year's Eve in New York City."
The 20-day event, which draws 2 to 2.5 million people, is the world's largest live entertainment and livestock show.1 HLSR also includes an art walk and concerts featuring various popular artists from different genres, among other activities.
Burnette appreciates that the event is accessible and entertaining to a wide spectrum of people of different ages, backgrounds, and financial situations. "It's a great equalizer," he says. "Everyone's having fun and getting to interact."
According to Burnette, what makes this event unique is the fact that it's "purely Texan" - which largely has to do with the varieties of the food, music, and entertainment available. Pure Texan music, for instance, is a "slice of everything, but adds a twang to it. Big pop stars come [to the Rodeo], but they wear a belt buckle."
Overall, Burnette thinks that the HLSR represents the various cultural influences that have combined to make Texas what it is. "It's a celebration of all the things that make Texas great."
For more information about the Rodeo Warm Up, please see this event listing or this article from Telemundo Houston.
For more information about the Houston Livestock Show and Rodeo, please visit the event website.
* Please note that Springleaf has changed its name to OneMain.
Do you like this article? Let us know!
2
---
The views and opinions expressed in this article are those of the author and do not necessarily reflect the opinion or position of OneMain. The information in this article is provided for education and informational purposes only, without any express or implied warranty of any kind, including warranties of accuracy, completeness or fitness for any particular purpose. The information in this article is not intended to be and does not constitute financial, legal or any other advice. The information in this article is general in nature and is not specific to you the user or anyone else. The author was compensated by OneMain for this post.