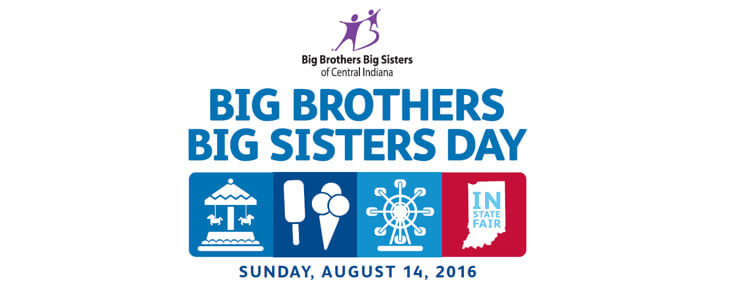 August 14: Indiana State Fair; Big Brothers Big Sisters Day in Indianapolis, IN
By Matt Diehl • August 09, 2016
The 164th Indiana State Fair is running from August 5th-21st and Springleaf* is proud to be a sponsor again this year. Celebrating Indiana's bicentennial, the fair will feature a variety of attractions including free concerts, a family fun park, rodeos and much more. There will also be livestock competitions and showcases of the state's renowned agricultural industry.
On Sunday, August 14th, Springleaf will be co-sponsoring a Big Brothers Big Sisters event offering free admission to participants and immediate family members of the program. In addition to free admission, the honored guests will receive free ride tickets, refreshments tickets and activity vouchers. Several Springleaf teams from the Indianapolis metropolitan area will be on-site and Big Brothers Big Sisters members from all across the state have been invited to join.
The State Fair is near and dear to Hoosiers and is all about celebrating the people and culture of Indiana. Springleaf is excited to participate this year and see the Bigs, Littles and their family members enjoy the experience together.
For more information, please visit the Indiana State Fair website.
Do you like this article? Let us know!
4
---
The views and opinions expressed in this article are those of the author and do not necessarily reflect the opinion or position of OneMain. The information in this article is provided for education and informational purposes only, without any express or implied warranty of any kind, including warranties of accuracy, completeness or fitness for any particular purpose. The information in this article is not intended to be and does not constitute financial, legal or any other advice. The information in this article is general in nature and is not specific to you the user or anyone else. The author was compensated by OneMain for this post.