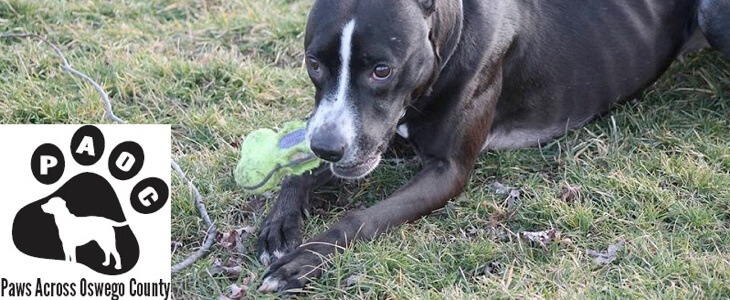 November 20: Jowly Howliday Faire in Oswego, NY
By Matt Diehl • November 15, 2016
On November 20, Paws Across Oswego County (PAOC) will host the 4th Annual Jowly Howliday Faire in Oswego, NY. Held to raise funds for Paws & Effect, a local pet store, grooming and training center, Jowly Howliday is supported by local vendors and crafters who sell their homemade goods to the public. Money raised will help Paws & Effect handle overflow from PAOC and provide free food and vet bill assistance to area pet owners.
This year, OneMain will be sponsoring Jowly Howliday for the first time with onsite operations led by Kathleen Gentile, Branch Manager of the Oswego, NY branch. Gentile, a OneMain employee of over 21 years, is thrilled at the opportunity to represent the company: "We're the first table so I'll be greeting people as they walk into the Faire. Our team plans to hand out OneMain goodies such as chip clips and light-up dog bones as well as brochures and business cards."
This event is extra special for Gentile, who happens to have a fondness for animals: "I'm most looking forward to getting out in the community, meeting pet lovers like myself and bringing awareness to our company and the products we offer."
For more information, please visit the Jowly Howliday Faire event page.
Do you like this article? Let us know!
4
---
The views and opinions expressed in this article are those of the author and do not necessarily reflect the opinion or position of OneMain. The information in this article is provided for education and informational purposes only, without any express or implied warranty of any kind, including warranties of accuracy, completeness or fitness for any particular purpose. The information in this article is not intended to be and does not constitute financial, legal or any other advice. The information in this article is general in nature and is not specific to you the user or anyone else. The author was compensated by OneMain for this post.