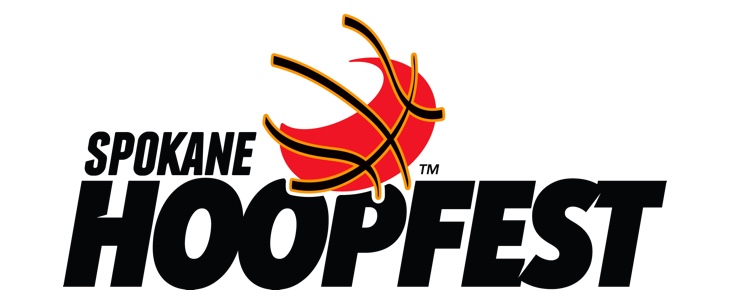 June 24-25: Hoopfest in Spokane, WA
By Matt Diehl • June 22, 2017
During the weekend of June 24-25, the streets of downtown Spokane will once again be transformed into hoop heaven. Spokane Hoopfest, the largest 3-on-3 outdoor basketball tournament in the world, will host over 6,000 teams and 225,000 fans from all over the country.1
The tournament is played on 450 courts that span 45 city blocks and features events such as a slam dunk competition, youth free throw contest and a long-range shot challenge.2

In addition to basketball, Hoopfest provides an outdoor festival complete with shopping, food and interactive entertainment. There is also a Family Fun Zone where families with young children can shoot hoops and play in inflatable bounce houses. As a community-focused event, over 3,000 volunteers work together to make Hoopfest possible each year.3

As a sponsor of Hoopfest for three consecutive years, local OneMain branches are proud to participate in the festivities. Corey May, branch manager of the Spokane Valley branch and OneMain employee of 20 years, will be the head coach of our onsite personnel:
"We plan to have three different branches involved with the event: Spokane Valley, Spokane North and Coeur D Alene, ID. My personal responsibilities will include setting up our booth, organizing the volunteer schedule and managing the giveaways. We always offer fun giveaways, which helps our company volunteers engage the crowd."
May has attended Hoopfest for over two decades as both a player and a fan. His long-time appreciation for the event makes OneMain's sponsorship and presence even more special:
"Hoopfest is the largest 3-on-3 basketball tournament in the world [and] it really brings the community together. The Spokane area is a great sports-oriented community, which is why [Hoopfest] has been so successful. I look forward to spreading the word about OneMain and watching a lot of fun basketball."
From sporting events to charitable programs, OneMain has been a presence in local communities for over 100 years. Our team members take pride in supporting the neighborhoods in which they live and work.

For more information on this event, please visit the Spokane Hoopfest website.
Spokane Hoopfest. "Spokane Hoopfest." SpokaneHoopfest.net.
http://spokanehoopfest.net/ (accessed June 8, 2017).

Spokane Hoopfest. "Spokane Hoopfest." SpokaneHoopfest.net.

Spokane Hoopfest. "Spokane Hoopfest." SpokaneHoopfest.net.
Do you like this article? Let us know!
13
---
The views and opinions expressed in this article are those of the author and do not necessarily reflect the opinion or position of OneMain. The information in this article is provided for education and informational purposes only, without any express or implied warranty of any kind, including warranties of accuracy, completeness or fitness for any particular purpose. The information in this article is not intended to be and does not constitute financial, legal or any other advice. The information in this article is general in nature and is not specific to you the user or anyone else. The author was compensated by OneMain for this post.