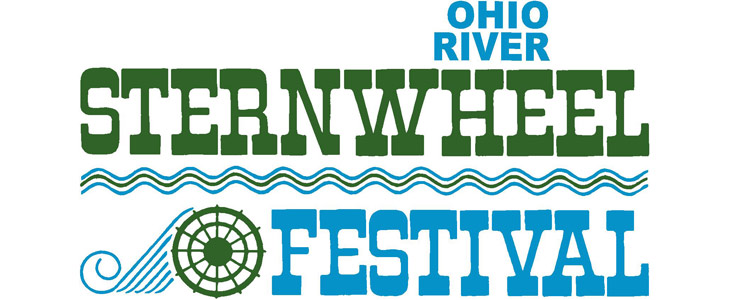 September 11-13: Ohio River Sternwheel Festival in Marietta, OH
By Katie O'Shea • September 09, 2015
Every year since 1975, sternwheelers have sailed down the Ohio River to the city of Marietta for the Ohio River Sternwheel Festival.
If you're not from Marietta, the word "sternwheeler" might be a new one for you. A sternwheeler is a boat with an engine that propels a large paddle wheel attached to the back of the boat, which is known as a "stern."
Sternwheelers have had an important role in America's history. In the 19th century, these boats became commonplace on America's rivers. Nowadays, with other forms of transportation available, sternwheelers are no longer a familiar sight.
"You don't really see them much anymore - though they are kind of normal for [residents of Marietta]," says David Glover, the manager at the Marietta Springleaf* branch.
For longtime residents of Marietta, like Glover, sternwheelers have always been a part of Marietta life. "We grew up with them. We've always had the Valley Gem and a few others around. My wife and I used the Valley Gem for our wedding reception."
Some sternwheelers, including the Valley Gem, remain docked in Marietta for most of the year, but during the festival, these numbers increase greatly, with 30 - 35 sternwheelers present for the occasion. Excitement builds as the boats begin sailing in, one by one, starting a week before the festival, Marietta's biggest event of the year.
Each year, the whole town flocks to see the sternwheelers at the festival. The 14,000 residents are also joined by approximately 100,000 visitors, all attracted by the uniqueness of the event, according to Glover. Seeing the sternwheelers, and especially seeing them in action, is a rare opportunity that draws many curious visitors.
Glover and his branch team, along with the Springleaf branch team from nearby Belpre, are excited to participate in this year's festival which Springleaf is helping sponsor. At the festival, the Springleaf booth will have lots of exciting giveaways for visitors.
The free festival also offers other forms of entertainment, including a car show, kids' activities, pageants, and musical performances from a variety of genres. This year's performers include Nico & Vinz, Striking Matches, The Lettermen, and Michael Woods.
Glover's favorite festival attraction has long been the fireworks show. "It's the best fireworks show in the world," he says, laughing. "They always do something a little bit different each year, and there's a lot of fireworks, with no lag time. When I was in school in Columbus, I'd brag that their fireworks show wasn't as good as ours."
Glover is particularly looking forward to this year's show, which promises to be an exciting one, since this is the 40th year of the festival. "The guy who's in charge will be going above and beyond. This year, the fireworks will be shot off the bridge and off three barges instead of one. They're really doing something special this year."
For more information about the Ohio River Sternwheel Festival, visit their website.
* Please note that Springleaf has changed its name to OneMain.
Do you like this article? Let us know!
2
---
The views and opinions expressed in this article are those of the author and do not necessarily reflect the opinion or position of OneMain. The information in this article is provided for education and informational purposes only, without any express or implied warranty of any kind, including warranties of accuracy, completeness or fitness for any particular purpose. The information in this article is not intended to be and does not constitute financial, legal or any other advice. The information in this article is general in nature and is not specific to you the user or anyone else. The author was compensated by OneMain for this post.