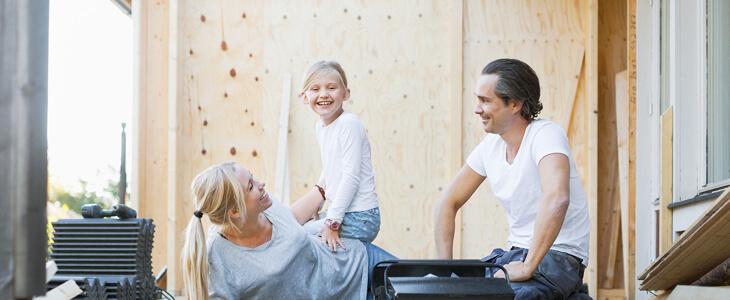 Smart Home Improvements Can Pay Big Dividends
By Matt Diehl • October 14, 2016
Maybe you've been dreaming about updating your bathroom or kitchen or adding a deck where you and your family can enjoy hanging out. What you might not know is that in addition to making your home a better place to live today, your home improvements can also be a wise investment in a number of different ways. Some improvements may save you money on your monthly energy bills. Some may save you money on your taxes, and others could increase the value of your home if you decide to sell it.
Save energy
There are a number of home improvements that can help you make your home more energy efficient. Insulating your attic, replacing doors and windows, installing a new, more efficient heating and air conditioning system or a programmable thermostat can help you save a significant amount on energy costs over time.
Save money
There are also energy efficient improvements, such as installing alternative energy systems, that may qualify you for tax credits. You can see a full list of the qualifying improvements on the government's Energy Star site.
You may qualify for a tax deduction for the cost for other improvements. If you've had to make an improvement to your home for medical reasons, for example adding a ramp for a family member in a wheelchair, you could qualify for a tax deduction. There are strict rules for this type of deduction and you need a written statement from your physician saying the improvement is medically necessary. Talk with your tax advisor or the IRS to find out more about this deduction.
Home improvements that add value
When planning your project, it can be helpful to consider how well your improvements will pay off if you sell your home. Many different factors can impact the benefit you could get from various home improvements, but according to Remodeling magazine's annual list of which improvements pay the best return on investment, these are the 2016 projects with the best cost to value ratio:
New front door
New siding
Kitchen upgrade
Deck and patio additions
Attic converted into a bedroom
New garage door
Remember your budget
It's also important to figure out how much you can comfortably spend on your project and then stick to the budget. That way, you'll be less likely to put a strain on your finances.
Do you like this article? Let us know!
5
---
The views and opinions expressed in this article are those of the author and do not necessarily reflect the opinion or position of OneMain. The information in this article is provided for education and informational purposes only, without any express or implied warranty of any kind, including warranties of accuracy, completeness or fitness for any particular purpose. The information in this article is not intended to be and does not constitute financial, legal or any other advice. The information in this article is general in nature and is not specific to you the user or anyone else. The author was compensated by OneMain for this post.