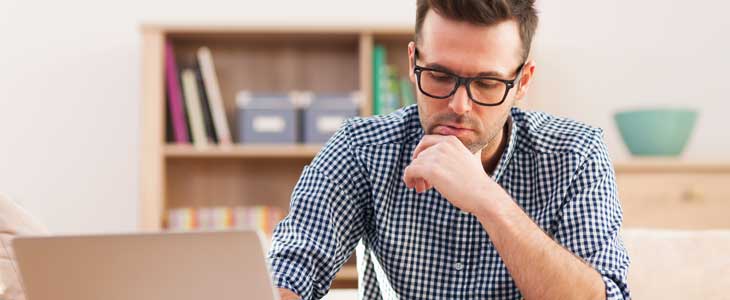 What FICO Score Do You Need to Get The Lowest Rates?
By Mitch Strohm • March 10, 2015
Do you know your FICO Score? It can play a major part in what kind of interest rate you get on a loan. And it's nearly impossible to avoid in the lending world.
In fact, 90 percent of the lending decisions in the U.S. involve the FICO Score, according to Anthony Sprauve, senior consumer credit specialist at FICO, the company that invented the score.
The score is used by lenders to assess the credit risk of prospective borrowers, or existing customers, in order to help make credit and marketing decisions, notes Sprauve.
How It's Calculated
Your score is calculated using data from your credit reports. It considers five categories: your payment history, amounts owed, length of credit history, new credit, and types of credit used, according to myFICO.com.
Scores range from 300 to 850. The higher your score, the more credit-worthy you'll be in a lender's eyes.
Getting The Lowest Rates
You may be offered lower interest rates with a higher FICO Score. How high of a score do you need?
"Anyone with a FICO Score above 720 is being offered the best interest rates," says Sprauve.
Still, each lender evaluates score ranges differently and determines its own cutoff rates for lending. That means that some lenders may require a higher score in order to get the best rates.
If you want to figure out your score, myFICO.com offers a free calculator that will help you estimate it.
Are You Above Average?
As of April 2014, the average FICO Score in the U.S. was 692. That's the highest it's been since the company started tracking it back in 2005, notes Sprauve.
Having a score above that average could save you some cash each year.
Improving Your Score
Boosting your score may get you lower rates, but there's no magic pill.
"It's important to note that repairing bad credit is a bit like losing weight: it takes time and there is no quick way to fix a credit score," says Sprauve.
Sprauve says to beware of advice that claims to improve your credit score fast, as quick-fix efforts are the most likely to backfire.
Instead, the best advice to give your credit score a boost is to manage it responsibly over time, he notes.
Here are three pieces of advice he offers:
Pay your bills on time every time
Be smart when applying for new credit
Keep your revolving credit debt low, typically less than 30 percent of available credit
Checking and fixing errors on your credit report may also help give your score a bump in the right direction.
Keep in mind that you may obtain one free credit report from each of the three major credit bureaus every 12 months. You can pick up your free credit report from Experian, TransUnion, or Equifax by visiting annualcreditreport.com.
Do you like this article? Let us know!
34
---
The views and opinions expressed in this article are those of the author and do not necessarily reflect the opinion or position of OneMain. The information in this article is provided for education and informational purposes only, without any express or implied warranty of any kind, including warranties of accuracy, completeness or fitness for any particular purpose. The information in this article is not intended to be and does not constitute financial, legal or any other advice. The information in this article is general in nature and is not specific to you the user or anyone else. The author was compensated by OneMain for this post.