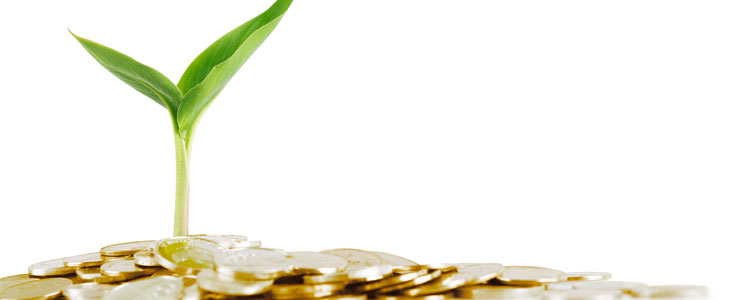 How to Improve Your Chances of Getting a Loan if You Have Bad Credit
By C. McClane • March 19, 2015
A less-than-stellar credit score can cost you big when it comes to getting a loan. Even a dip of 20 or 30 points could translate to paying hundreds, even thousands, more in interest over the life of a lengthy loan. Loans are available for borrowers with blemished credit reports, but think carefully before opting for one.
Here's how to improve your chances of getting a loan if you have bad credit.
Improve your Score
While this can sometimes be difficult to achieve, one of the best ways to way to improve your chances of getting a loan, and the best terms for the loan, is to work on building up your credit.
To qualify for the best interest rates, you'll need a credit score that's a cut above the rest says Jeanne Kelly, a credit coach and author of The 90-Day Credit Challenge.
"When you reach that 740 mark, that's where I see the best interest rates being offered," she says. "Really below 620 is poor credit and mediocre is in between."
It's worthwhile for borrowers with lower scores to spend some time building up their credit before applying for a major loan, adds Gail Cunningham, from the National Foundation for Credit Counseling. That means pulling your credit report from AnnualCreditReport.com to scan for errors, paying at least the minimum amount due every month on time and keeping your debt at 30 percent (or below) of your available credit limit.
The silver lining of having a low credit score is that once a credit-building action plan is in place, you may begin to see improvements sooner than someone with a higher score would.
"A person with a tarnished credit report resulting in a low credit score really is likely to see activity or the score increase more quickly than someone, say, at a 750 level," Cunningham says.
Get a Cosigner
Piggybacking off of someone else's good credit can save you some serious dollars over the years. Borrowers with low credit scores or limited credit history can oftentimes qualify for bigger loans and better rates by enlisting a cosigner who assumes the risk of the loan should the borrower fail to make payments.
However, as the Federal Trade Commission points out, cosigners aren't just agreeing to be partners on the loan. In addition to paying off the debt should the borrower default, cosigners may also be responsible for paying additional late or collection fees, and they risk going through a lawsuit or having their wages garnished. Some loans come with releases that allow the cosigner to relinquish their responsibilities after the borrower has made regular payments for a certain period of time, but not all come with this provision.
Practice First
One way to build credit and show that you're capable of handling a loan is to take out a smaller personal loan before applying for a larger one, says Jeanne Kelly.
"It could be $1,000, not a high limit, but just something to start rebuilding," she says. "This way, it's putting some positive, new, healthy credit on your report, balancing out some of that negative information."
If you plan on taking the practice route, just make sure that you do so several months before applying for the larger loan.
"Every time you apply for credit it's an inquiry" that temporarily reduces your credit score, says Gail Cunningham. "Too many inquiries send a red flag up to lenders that you're wanting too much credit too quickly and that's not a good sign."
According to MyFico.com, consumers with six or more inquiries on their credit report are up to eight times more likely to declare bankruptcy than consumers without any inquiries.
Shop Around
Lenders who are all too keen on offering loans with high interest rates and poor repayment terms to borrowers with bad credit are everywhere. Regardless of what type of loan you are shopping for, it's beneficial to get rates from several different lenders—but be sure to do so quickly. Starting from the day the first lender pulls your credit score, consumers have anywhere from 14 to 45 days, depending on which version of the FICO score the lender uses, to compare loans without each individual credit pull impacting their score. Shopping wisely and quickly can help you get the best rates and possibly save you money over the long haul.
Do you like this article? Let us know!
6
---
The views and opinions expressed in this article are those of the author and do not necessarily reflect the opinion or position of OneMain. The information in this article is provided for education and informational purposes only, without any express or implied warranty of any kind, including warranties of accuracy, completeness or fitness for any particular purpose. The information in this article is not intended to be and does not constitute financial, legal or any other advice. The information in this article is general in nature and is not specific to you the user or anyone else. The author was compensated by OneMain for this post.