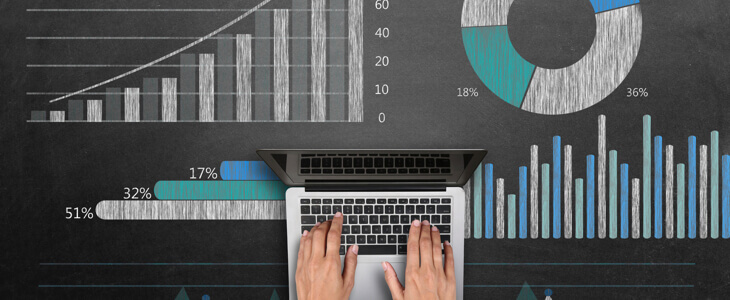 Smart Financial Moves in Your 20s, 30s and 40s
By Matt Diehl • December 19, 2016
Financial success doesn't just happen. It takes planning, execution and knowing when to adjust your strategy.
Every decade of your life offers opportunities to help make financial success a possibility. From saving more to spending less, here are some examples of smart financial moves to make in your 20s, 30s and 40s:
Smart Financial Moves in Your 20s
Establish a budget - Creating a budget in your 20s can help teach you the value of fiscal responsibility early in adulthood. If you need help getting started or staying on task, check out our blogs on finding a budgeting style that works for you and 5 tips for sticking to a budget.
Start a savings habit - When it comes to saving, a little now can turn into a lot later. Brew coffee at home. Pack your lunch for work. Buy in bulk. If you start one savings habit it could influence other spending habits in a positive way.

Get insured - Accidents happen. If you're not insured, a medical injury or a fire in your apartment could cost you thousands of dollars. Here are some common types of insurance to help you get started:

Make a debt repayment plan - By setting a firm repayment plan and sticking to it, you could get started on the right track to becoming debt-free. Consider these steps to creating a debt-repayment plan.

Start an emergency fund - According to a recent study, 47% of Americans said they couldn't afford an emergency expense of $4001. By saving for the unexpected, you could reduce the risk of going into debt. Here's some advice on how to build an emergency fund.
Smart Financial Moves in Your 30s
Prioritize your retirement savings - Advisors recommend to have at least the equivalent of your current salary saved for retirement by the time you're 352. If you need to get started or ramp up your efforts, try these smart ways to save for retirement.
Increase your emergency fund - Experts say to have at least three to six months worth of living expenses saved in your emergency fund3. Depending on your financial status, your 30s can be good time to consider increasing this fund to build up a comfortable amount in case of emergency.
Write a Will - Writing a Last Will and Testament (Will) can give you peace of mind that your assets will be distributed the way you want after you pass. If you need guidance on this matter, reference these things to know before writing a Will.
Maximize your company benefits - Are you enrolled in a pension plan or a matching 401k at work? It could be time to reexamine your benefits package and take full advantage of what's offered to you.
Consider an investment portfolio - Supplementing your retirement savings with an investment portfolio could be a prudent move. If you're unfamiliar with the stock market or investing in general, you may want to seek the guidance of a financial advisor or other qualified professional.
Smart Financial Moves in Your 40s
Revisit investment portfolio - From annual checkups to big life milestones, there could be many reasons to revisit your portfolio and reshape your financial future.
Maximize retirement contributions - With retirement closer than in your 30s, this could be a great time to start maximizing your retirement contributions if possible. Confirm that your budget will allow for these increases before making a decision.
Consider refinancing your mortgage - If you've never given thought to refinancing your mortgage, it could be worth a look. Try these tips for maximizing your mortgage refinance savings.
Adjust your Will - As your assets grow, it may be prudent to revisit your Will and Testament and make changes to reflect your current financial situation. You may also want to change beneficiaries or executors based on major life changes such as having children or marriage.
Pay down debt - If you have outstanding debt, try to place emphasis on paying down accounts with high balances and high interest first. The lower your outstanding balances, the more you can potentially save on interest and increase your financial security.
Set yourself up for success
No matter what decade you find yourself in, it's never too late to start planning for success. Hopefully these tips will help you recognize and define goals for your own financial future. Stay positive, stay focused and make it happen!
1http://www.cnbc.com/2016/06/21/66-million-americans-have-no-emergency-savings.html
2http://www.cnbc.com/2014/02/10/qa-were-in-our-30s-how-much-should-we-be-saving.html
3https://www.nerdwallet.com/blog/finance/life-build-emergency-fund
Do you like this article? Let us know!
7
---
The views and opinions expressed in this article are those of the author and do not necessarily reflect the opinion or position of OneMain. The information in this article is provided for education and informational purposes only, without any express or implied warranty of any kind, including warranties of accuracy, completeness or fitness for any particular purpose. The information in this article is not intended to be and does not constitute financial, legal or any other advice. The information in this article is general in nature and is not specific to you the user or anyone else. The author was compensated by OneMain for this post.